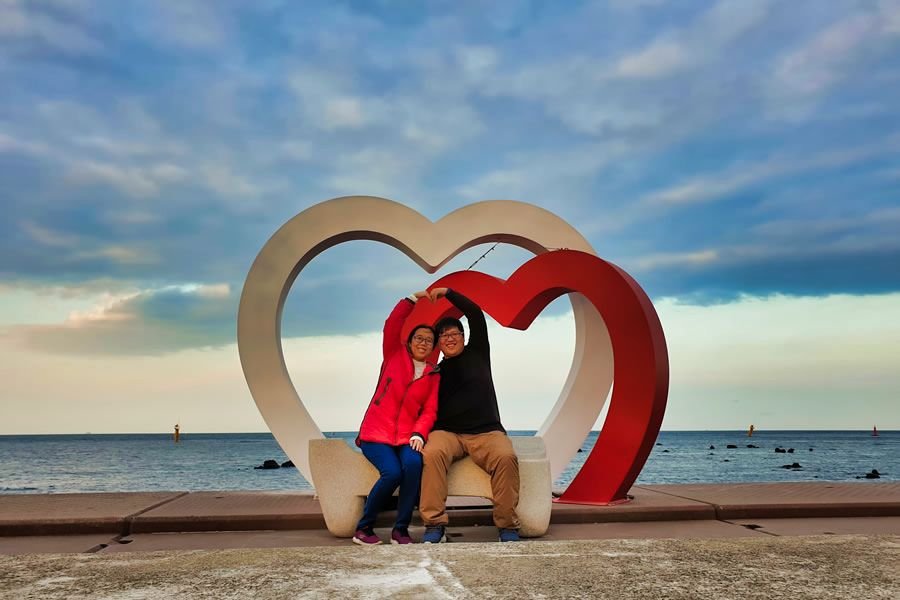 Who we are?



Hi and welcome to our blog. Let me start by introducing myself.
I'm Joe – an IT guy currently living in the southern region of Malaysia. I am the founder of QOBC dot com (since 2004) which started as a blog talking about WordPress and Mobile Apps. (Update: In 2020, I have decided to convert the blog to a business site).
Besides me, Amy is my partner, and she mainly writes in our Chinese language backpacking travel blog.
We speak & write in English (most of our clients' language), Chinese Mandarin (our mother tongue), and Bahasa Malaysia (our National language). We also understand a few local dialects, i.e.: Hokkien, Cantonese, etc.
English

75%

75%

Chinese 简体中文 / 繁體中文

90%

90%

Bahasa Malaysia / Melayu

90%

90%

Other Dialects (Hokkien/ Cantonese)

70%

70%
We Enjoy Travelling And Reading
We love travelling simply because we love meeting new friend(s) around the world, enjoying new experiences and seeing the world. We have visited more than 20 countries across Asia & Europe i.e.: Singapore, Thailand, Vietnam, Indonesia, China, Taiwan, Hong Kong, Macau, India, Turkey, South Korea, Japan, Ireland, UK, Spain, Portugal, France, Czech Republic, Hungary, Germany, Greece, Austria and etc.
Besides travelling, we also enjoy reading, especially those related to technology, WordPress & travel news.
Left: Jeju Island, S Korea,  Right: Humboldt University of Berlin,  Bottom: The United Nations (UN) in Vienna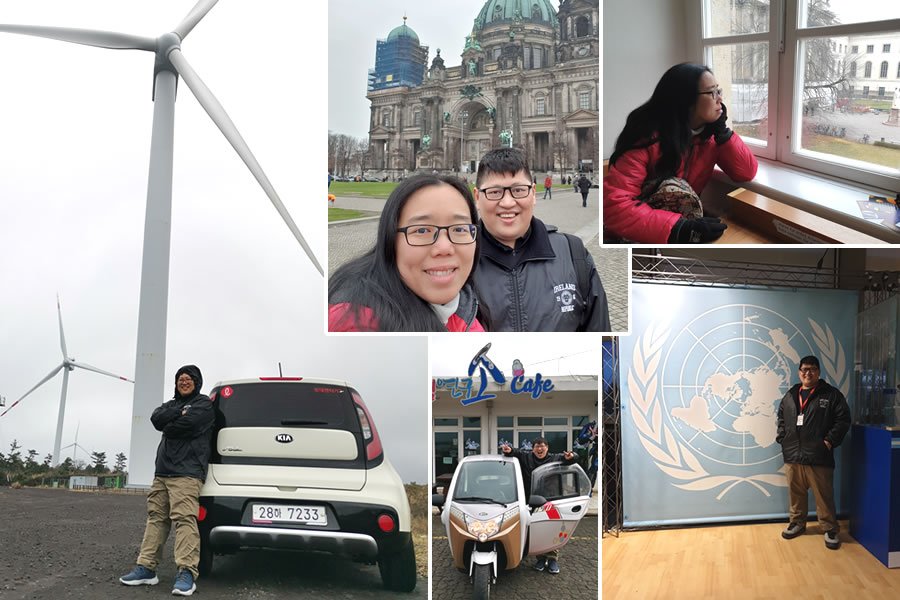 What we do?



We make a living online. Besides blogging and creating videos, we're providing WordPress solutions and Web-related services. Please click here to read more about our services.
Background

I am an electronics engineering graduate, but I never work in any electronics firm nor as an electronics engineer.
I was working in IT firm for past 14 years, i.e.: 7 years in a local IT company and another 7 years in a web company. I'm now a freelancer working from anywhere with an internet connection (since 2016).
In order to offer affordable web & digital solutions to small-sized local businesses, we moved to a Smart Home-Office (SHO) in Johor Bahru (Malaysia GMT +8) in 2016. In additional to the SHO, we set up a Mobile Office in 2018, so we can hit the road and provide value from anywhere. These low-cost setups help us to cut down unnecessary costs and return the savings to our customers.
Working Experience (Total Years)
Technician @ IT Company (1)

Branch Manager @ IT Company (6)

Marketing Manager @ Web Company (7)

Freelancer @ Web Company (2016-Now)
WordPress Related

AI ChatBot

Blogging

Online Store
Google AdWards Fundamental 2018-2020

Google Digital Sales 2019-2020

Google Mobile Sites 2019-2020

Google Ads Display 2018-2020
Follow Me? Hire Me For Your Next Project?



You can subscribe to our e-newsletter where we will be sharing our experiences on related topics, including tips and tricks which could possibly be helping you to avoid costly mistakes. You can also "Like" our Facebook or follow us on Instagram.
For business related enquiry, please write to myqobc@gmail.com or visit http://www.qobc.com
Left: Istanbul CeBIT    Right: Cloud Solutions Talks in Malaysia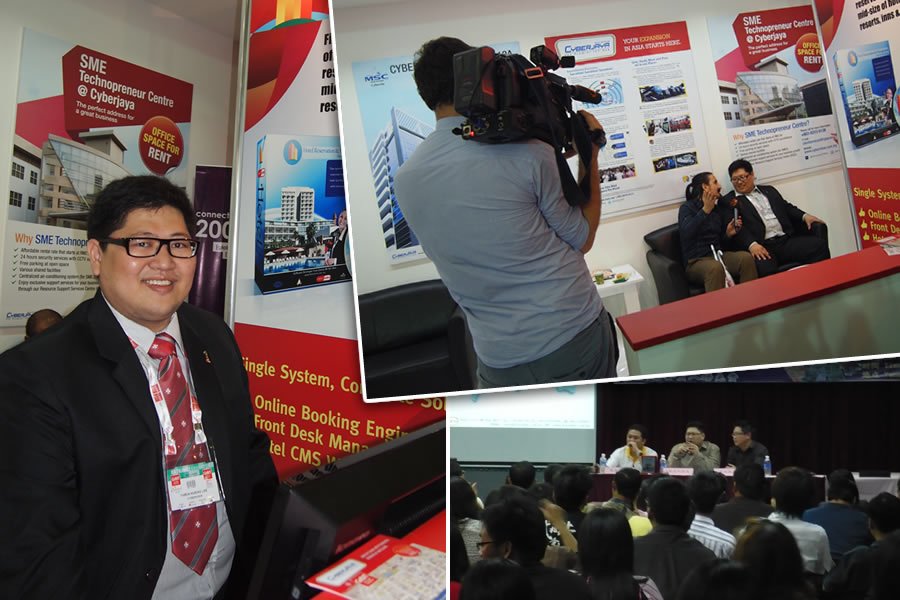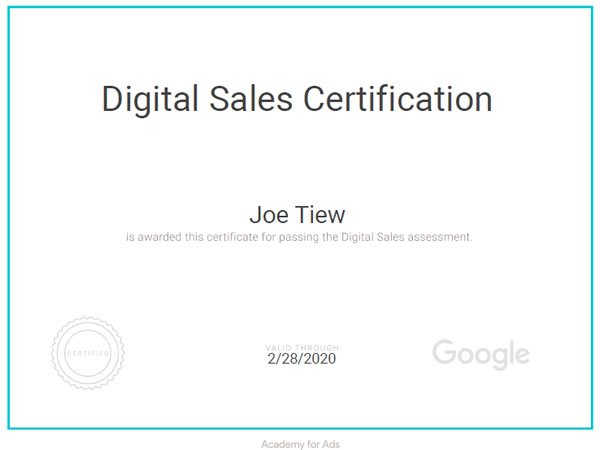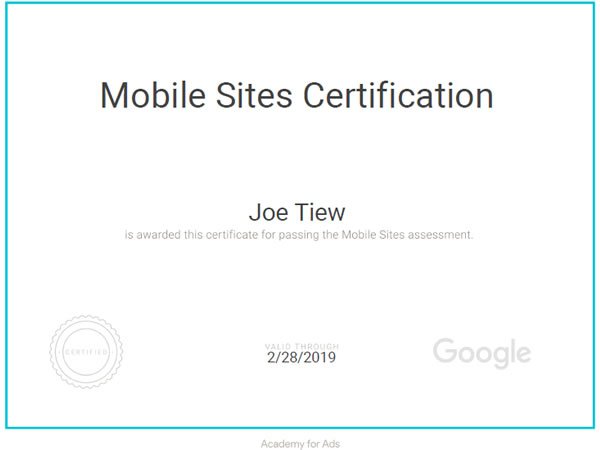 Facts: Live, Eat & Hobby



Please follow us on Instagram, Facebook & YouTube.
We live in Johor Bahru, Malaysia (we are just 2KM away from Asia financial hub – Singapore).
Johor Bahru is a small multi-racial city, as well as a vibrant, lively, beautiful city.
Most of the time, we will cook at home rather than eating out.
Our favorite foods are Pizza (Italian), Sushi (Japanese), Nasi Lemak (Malaysian) & Roti Canai (Indian). We are on a healthy Vegetarian diet.
Our hobby – travelling, is not only an ultimate adventure, but it also exposes us to new friends & different ways of living.
Since 2006, we backpacked to over 20 countries across Asia & Europe.